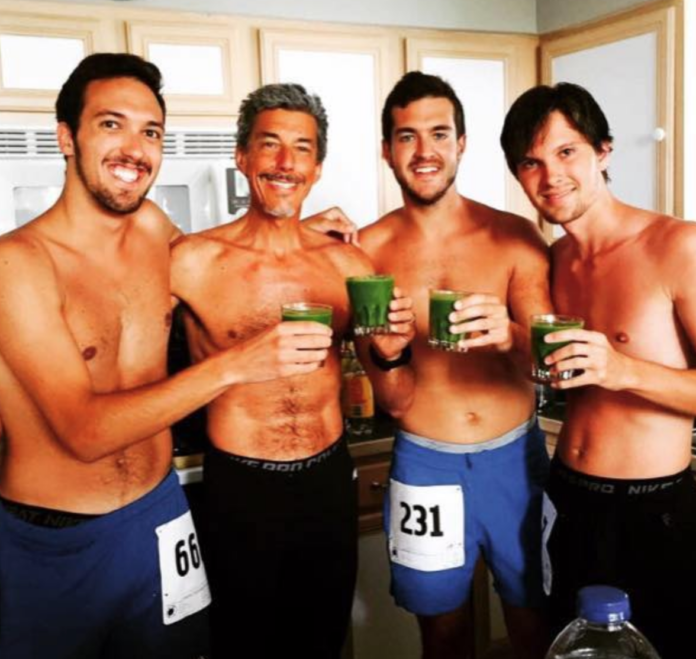 OK, so let's get started.  I firmly believe that being Ultra Fit Over 50 is all about embracing healthy lifestyle approaches — in particular fitness and food –and doing them every single day.
No exception.
So, we'll start with something that each one of us can be comfortable with:  30 Minutes That Will Change Your Life!  Here's the plan:
15 minute walk (or gentle, gentle run) — approximately 1 mile.  That's all!
5 minutes of gentle weight lifting
5 minutes of yoga
5 minutes of meditation (cool down)
Even more impressive is how this relatively modest workout regime adds up to big minutes of cumulative fitness each month.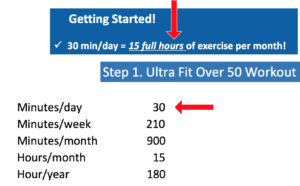 Yes! 30 minutes per day = 900 minutes per month and nearly 15 full hours of exercise per month.  That's big.
Never stop!