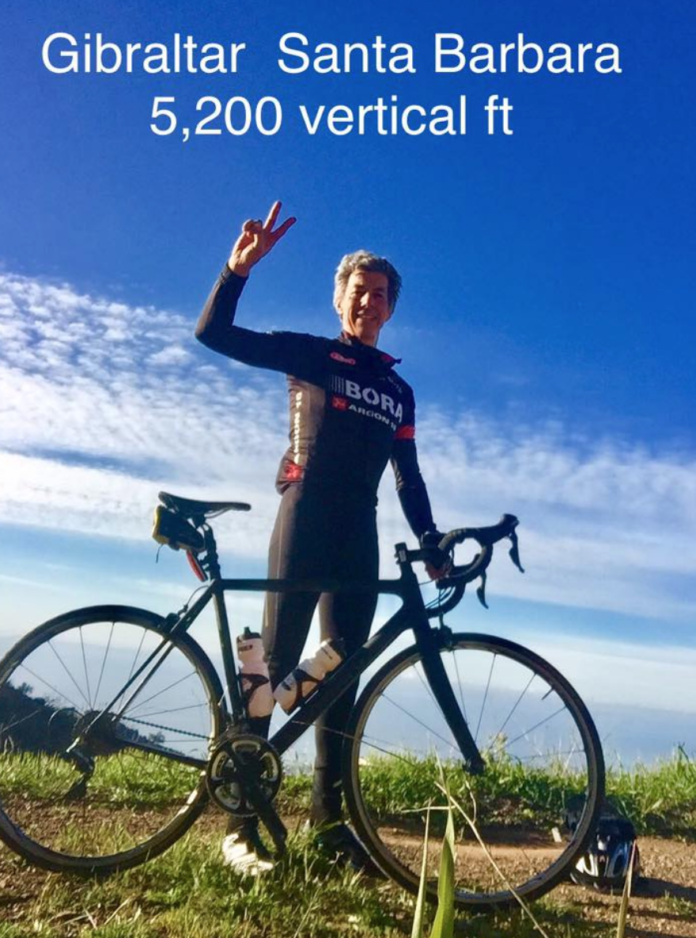 Looking to do an amazing climb in a spectacular setting?  Want to see the Pacific Ocean on one side and what looks like the Rocky Mountains on the other?
Check out the famed Gibraltar climb just above downtown Santa Barbara.
Take 192 (Sycamore Canyon Drive) to…
El Celito
Hold onto your helmet and lungs and follow it up to Gibraltar
At the summit, bear left at El Celito and follow it to…
Painted Canyon Road — one of the best downhills anywhere
Carefully cross over highway 154 and follow it to Cathedral…
And make your way back to Pete's for coffee in downtown Santa Barbara.
You'll love it.  The road is a bit rough due to the recent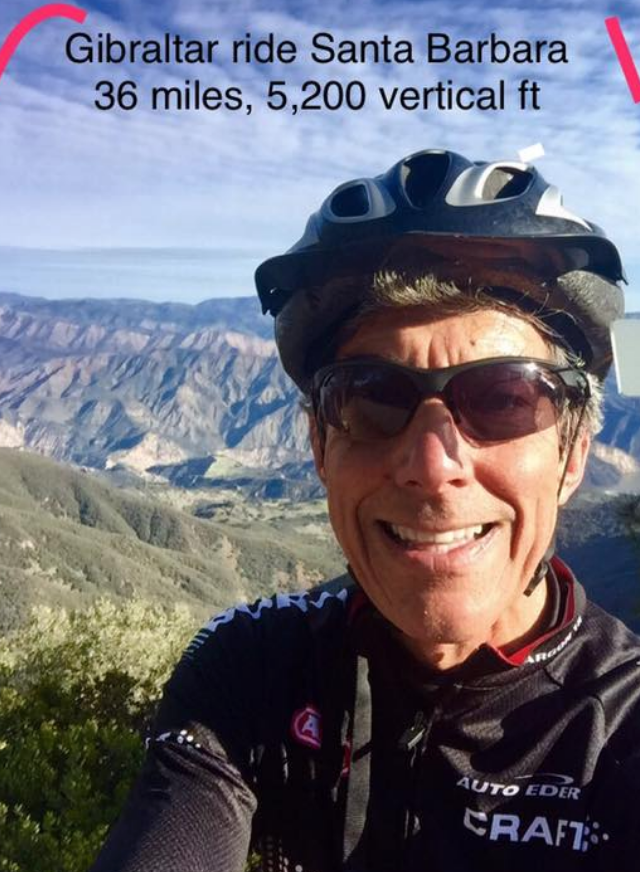 storms and rock slides, but no worries seeing debris on the uphill portion.  The grade is typically 8-12%, and you'll spend the better part of 2 hours out of the saddle.
Then, it's a speedy ride back.  In all, it's around 35 miles round trip from downtown Santa Barbara. Allow 3 to 3 1/2 hours.
Bring water and snacks!
Never Stop