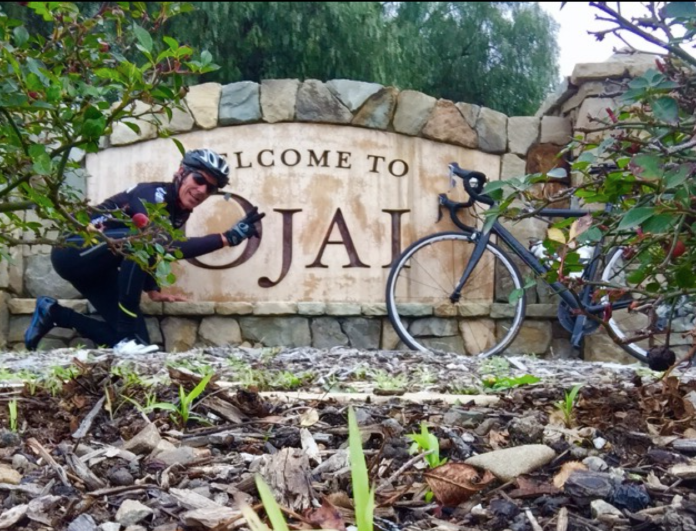 Cycling in California is almost too good to be true — the Pacific on one side, the mountains on other.
So, here's another favorite:  Roundtrip between Carpentaria (or Santa Barbara) and Ojai.
Directions are a snap!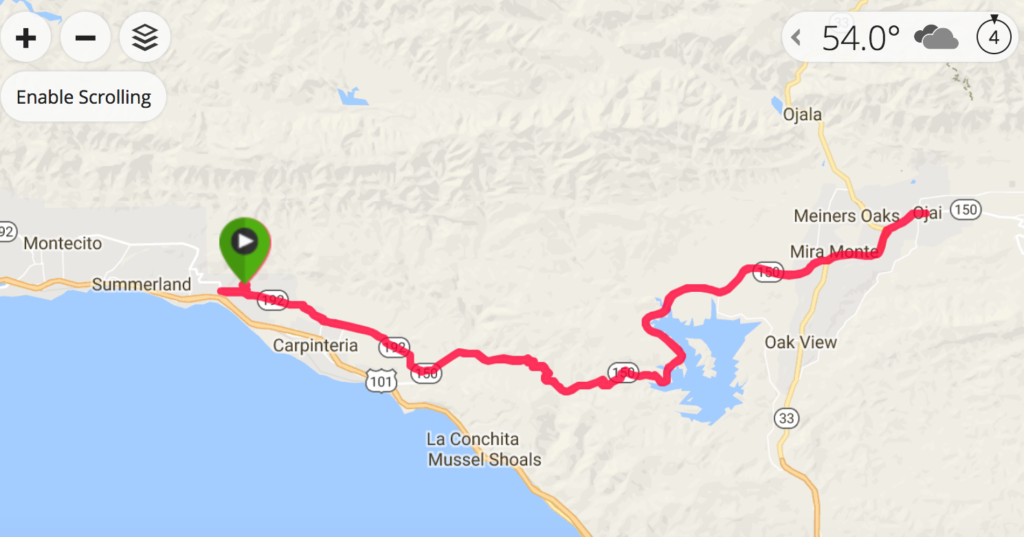 Take Rt 192 West…then
Turn Left on Rt.150 — which takes you up, and up and up into Ojai.
Reverse course for the leg back.
Total distance is about 50 miles, with the grade ranging up to 9% in a few parts.  Most of the steeper climbs are "only"  in the 5.5-7.5% range, so if you're relaxed and breathing calmly, you can stay in your comfort zone the entire time.
Cumulative elevation is 3,665 ft.  Not bad.  Bring snacks, water and always money for a good cup of coffee…with Almond milk!
Never Stop!