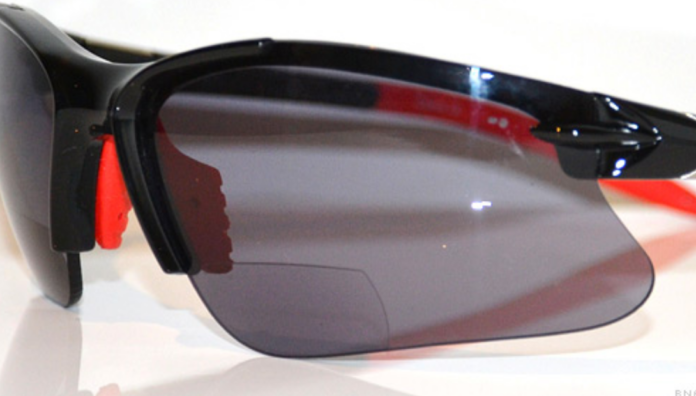 OK, if you're like most folks over 50, you may be in pretty good shape but your eyesight has probably lagged a bit — especially for reading.
That can be a real hassle when you're out for a nice run or bike ride.  Good news, there's a great solution.
A number of the top sunglass manufacturers produce sport models with built-in readers at the bottom.  We've demoed them for months and their absolutely fantastic.
Now, everything from looking down at your bike computer to glancing at your watch — or stopping on the side of the road to check a message — is just plain easy.  No need to carry another pair of glasses.  These puppies work great for just about everything.  Now you'll:
Read your cyclocomputer while you ride.
View your heart rate monitor while you run.
See your score card while golfing.
Read your trailmap while skiing or hiking.
Read while lounging at the beach or pool.
Check out a few models:
Never Stop