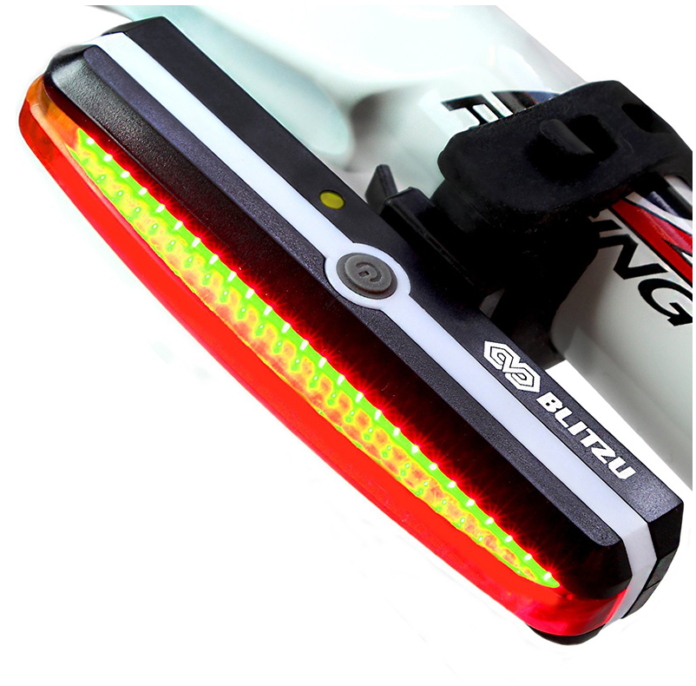 OK, there are no two ways about it.  If you like to cycle, light up your life.  Literally.
Every time you ride — dusk, dawn, day or night — fire up both a front and rear, USB-chargeable light.  It's the only way to go.
And, you'll love the added sense of safety, as your dramatically increase your visibility in virtually every situation.  For us, a minimum 700 lumen front light — flashing — assures oncoming vehicles will spot you well in advance.  For rear lights, also go flashing and go bright.
Here are a few of our front light favorites:
The Bontrager Ion 700 R
Powerful enough to light every journey, the award-winning Ion 700 R packs the power of light into a sleek design for use at home or on any road, mountain, or town bike. Bright and compact, the Ion 700 R is powered by a CREE LED that lights up the road or trail with 5 modes and an adjustable sync bracket for easy mounting. Price is $79.99, it's easy to mount and you can purchase it here.
CatEye Volt 1600 Headlight
This CatEye headlight is just crazy bright.  It's as suitable for commuting and road use as it is for trail rides. A 1600 lumen output ensures your path will be well lit even in the darkest settings. In addition to two bright and powerful LED lights, this bike headlight comes with a wide beam pattern for enhanced visibility. It also has five distinct modes and will run up to two hours on the brightest setting, with a longer run time for lower intensity settings.
Not cheap at a price of $168.70, but consider it an investment in your well being!
>>>>>>>>>>>>>>>>>>>>>>>>>>>>>>>>>>>>>>>>>>>>>>>>>>>>
And here are a few of our rear light favorites:
Blitzu Cyborg 168T USB Rechargeable Bicycle Tail Light
With a total of 50 micro LED chips, this rear bike light is highly visible even from quite a distance away.  At Ultra Fit Over 50, we use it and we love it!
The light emits over 160 lumens and also provides adequate lighting on the sides. The light can be mounted in a variety of places, including the frame and seat post. You can even mount it on the back of your helmet. Other features include a USB rechargeable battery and water resistant construction.
Price: $18.82
Cateye Rapid X2 KINETIC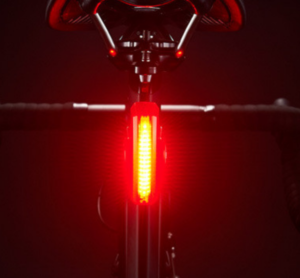 With up to 30 hours of runtime, the Rapid X2 Kinetic ensures you'll be drained from your ride long before your light is.  Ultra Fit Over 50 also uses Cateye and, yes, we love it!