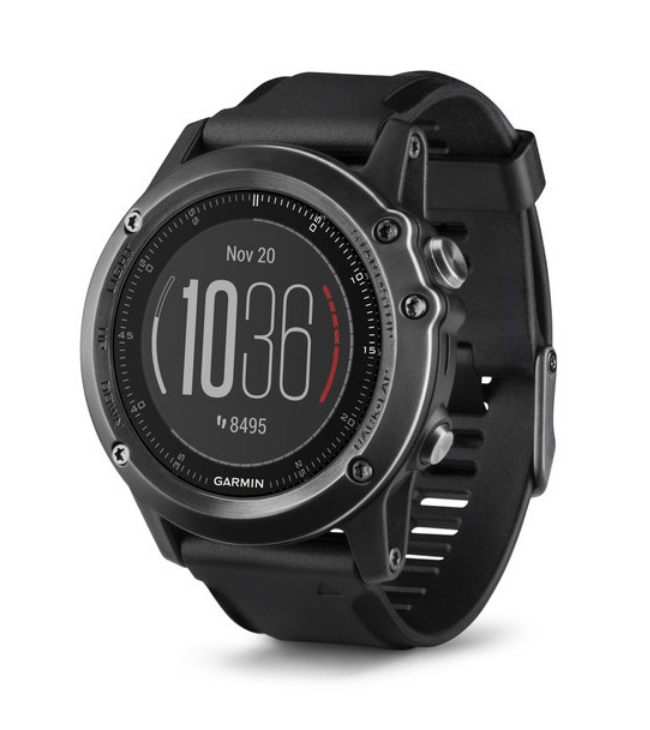 OK, even if you're a lot like me — an avid amateur athlete but by no means anything more than that — it's definitely time to check out the Garmin fēnix® 3 HR sport watch.
Here's what so cool about it:
GPS: Omni-directional stainless steel EXO™ antenna, with GPS/GLONASS satellite reception, has the ability to track in more challenging environments than GPS alone
Heart Rate Monitor on Your Wrist: Elevate™ wrist heart rate technology¹ measures heart rate at the wrist — no chest straps thank you!
Fitness Training features like advanced running dynamics with vertical oscillation and vertical ratio, VO2 max, recovery advisor and more.
Great Display: 1.2-inch sunlight-readable Garmin Chroma Display™ with high-strength domed sapphire lens
Outdoor navigation features like 3-axis compass, altimeter and barometer and TracBack®
So what do you use it for?   Try running — and instantly know your pace as you run.  Or cycling — with immediate feedback.  And swimming — for elapsed time and distance.
This is no toy, no wanna-be sports watch.  The Garmin is the real deal — all with a terrific alarm sound — slight vibration and a delightful cricket-style chirp.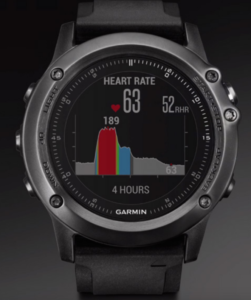 What's more, the sleek fēnix 3 HR watch features a protective PVD-stainless steel bezel and buttons, treated silicone band and reinforced housing for extra durability.
And a  sunlight-visible, high-resolution color Garmin Chroma Display with LED backlight lets you access your data in any light. fēnix 3 HR is water-rated to 100 meters and has a battery life of up to 40 hours in UltraTrac™ battery saver mode, 16 hours in GPS mode and up to 2 weeks in smartwatch mode (all depending on settings).
fēnix 3 HR watch includes Elevate wrist heart rate technology, giving you the option to monitor your heart rate without wearing a chest strap. In addition to counting steps and monitoring sleep, fēnix 3 HR uses heart rate to provide accurate calories burned information and quantify the intensity of your fitness activities.
So check it out.  Or even better, buy one today!
Never Stop