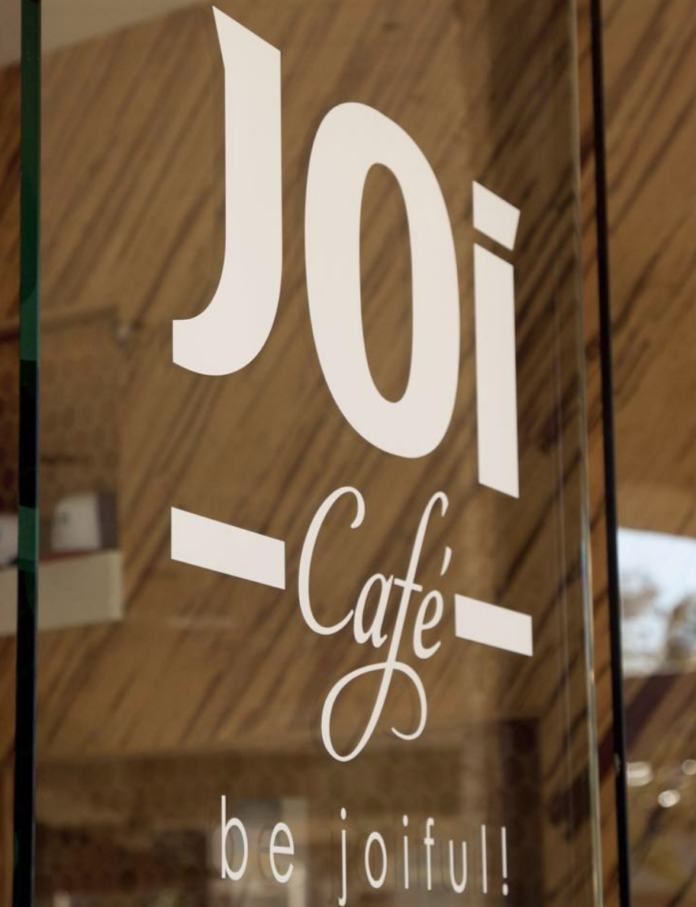 While three short phrases help describe Joi Cafe, located in sunny Westlake Village, California— "organic, plant-based and gluten free" — they can't come close to capturing the essence of the experience.
Hands down, this is one of our favorite restaurants anywhere, and we'll travel across the United States just for a lunch.  And dinner. Seriously.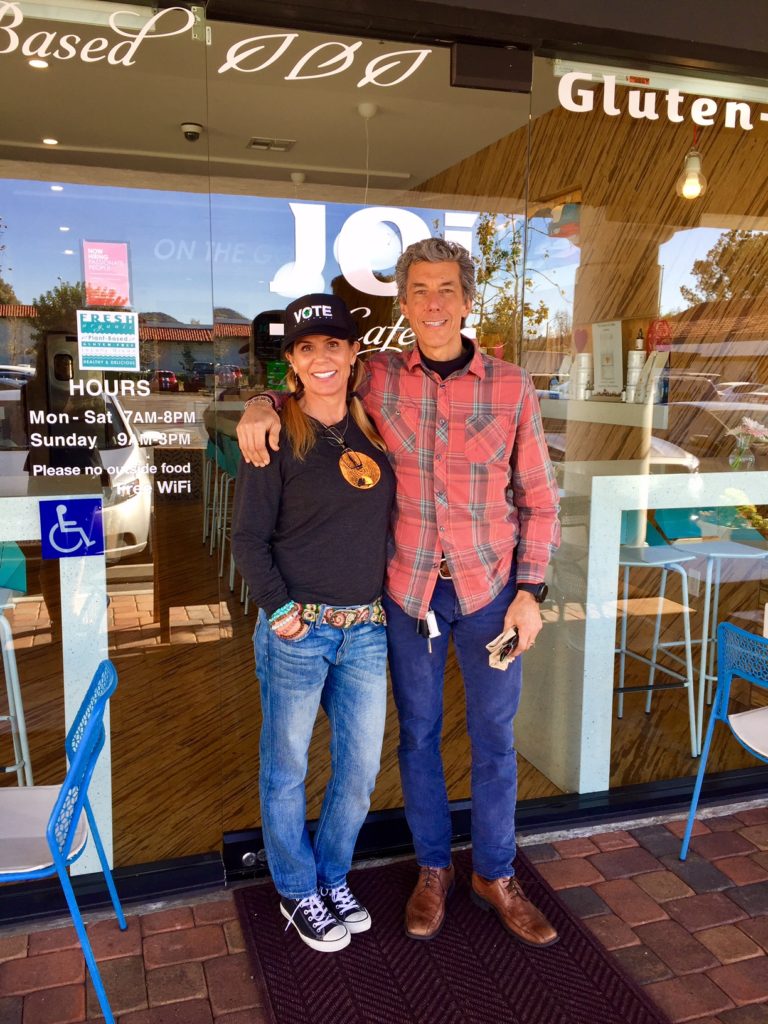 A sneak peak at just a few of the offerings — all of which are fabulous — tells the story.  So, wrap your head and stomach around a small sampling of these healthy, delicious creations:
BREAKFAST
Superfood Pancakes


A trio of chia, flax, hemp seed & banana pancakes, topped with fresh fruit and drizzled with pure maple syrup

JOi's Avocado Toast


Toasted bread topped with fresh avocado, kale pesto, purple cabbage, micro greens, pumpkin seeds and sprinkled with sumac. Served with hummus and a squeeze of lime
SMOOTHIES & BOWLS
ONE LOVE AÇAI BOWL


Açai, blueberries, strawberries, pineapple, bananas, goji berries, chia and flax seeds topped with JOi's House-Made Granola, fresh strawberries, bananas, shredded coconut and agave

TENACIOUS B! BOWL


Bananas, cacao, almond butter, dates, coconut, spinach, OJIO Sport® organic protein topped with JOi's House-Made granola, fresh strawberries, bananas, cacao nibs, shredded coconut and agave
SALADS
The Bob Marley


This "Rawsta Pasta" is our raw zucchini "pasta" tossed with avocado pesto, tomatoes, arugula, capers and olives topped with pumpkin seeds

Hula Kale Salad


Kale salad with a nest of beets, shaved coconut, grilled pineapple, strawberries, macadamia nuts and hemp seeds with coconut miso dressing
ENTREES
The JOi Enchiladas

– UltraFitOver50 Favorite!
Filled with sweet potatoes, fresh peppers, spinach, corn, black beans, coconut, cinnamon and cilantro topped with our homemade enchilada sauce and fresh California avocado. Served with rice & beans. Lunch & dinner have now been elevated to a whole new level of love… ¡Te amo y te quiero!

BBQ Pizza


Hawaiian-style spicy BBQ jackfruit, pineapple, red onion, jalapeño and cashew cheese. Served with a side salad. Aloha.

Mighty Mediterranean Bowl


Garbanzo beans, heirloom tomatoes, kalamata olives, cucumbers, red onion, arugula tossed with a kale vinaigrette over brown rice/quinoa mix. Served with toasted Pita Bread and home hummus
So check it out Joi Cafe at:
2855 Agoura Road
Westlake Village, CA 91361
You'll love it.