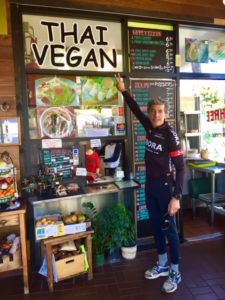 When you're next in Santa Monica, and we hope it's soon, check out Thai Vegan.
It's a family-run kiosk on main street that proudly serves fresh and authentic Thai Food that is animal – product free.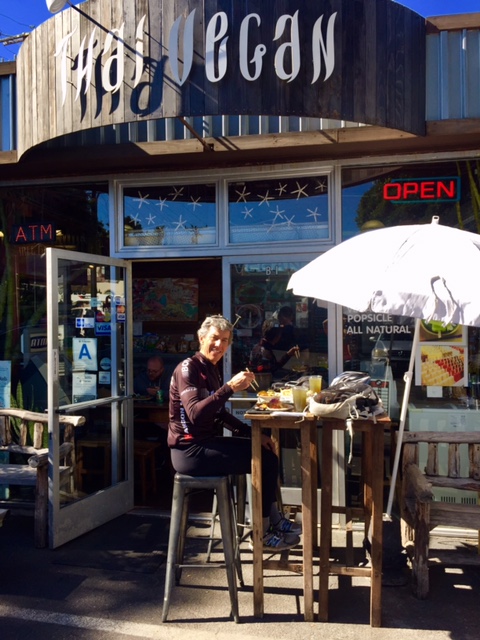 Spicy, delicious and nutritious.
A few favorites:
Pad Thai  tradition thai pan-fried rice noodle, tofu, vegetables, bean sprouts, green onion, ground peanuts, garlic, pepper.
Fresh Vegetable Tofu Roll   romaine lettuce, cucumber, carrots, and tofu wrapped in rice paper. served with peanut sauce.
Tom Yum  lemongrass, tofu, mushroom, tomatoes, broccoli, carrots, zucchini, chili, cilantro, lime.
And, if you can't decide, here's the thing: Every dish is fabulous.
You'll find it here:
SANTA MONICA
310-581-4255
2400 Main St. in Santa Monica, CA
Hours: Monday – Sunday 11 am – 12 am