As most vegetarians and vegans know all too well, one of the most common objections we face on a daily basis is this:  "Where...
Considered by some to be one of the best sports books in recent memory, author Christopher McDougall in Born to Run starts out on...
The plank is one of the best overall, brief exercises we can all do every single day. It's all about your core.  And your...
If you're looking for the ultimate, all-around bike tool — mountain and road — including a chain tool, then Crank Brothers M19 has got...
Super cyclist and speed junkie Denise Muller has taken "fast ride" to a new level recently in September of 2016, reaching an official speed...
Ever wonder why people meditate?  Is it right you?  How to get started? Meditation is an ancient practice that people have used for thousands of...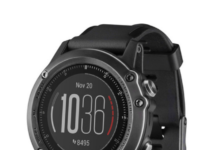 OK, even if you're a lot like me — an avid amateur athlete but by no means anything more than that — it's definitely...
When legendary ultra runner Nikki Kimball took on Vermont's 273-mile Long Trail — which predates the Appalachian Trail — blisters and lack of sleep...
Best-selling author and Ultra Fit Over 50 favorite, Christopher McDougall  ("Born to Run") takes us into the heart of the Greek resistance in World...